Dora Metal catering equipment
As an industry-leading company producing commercial kitchen equipment for the HORECA sector, we do not rest on our laurels. In line with our motto: we are wherever gastronomy is. We have been on the market since 1992, and today our company is made up of a group of 300 people who care about quality every day, which results in customer satisfaction.
Dora Metal places a strong emphasis on continuous development and refining of production processes. This allows us to boast a variety of modern solutions that facilitate the work of restaurants, cafes, canteens, food stores, and many other food-related establishments.
Dora Metal - catering equipment for professional kitchens
Are you planning to equip your professional kitchen with functional and modern equipment? You're in the right place. Dora Metal offers professional kitchen equipment for restaurants, hotels, catering services, bars, and collective dining facilities (such as employee cafeterias, canteens, schools, kindergartens, etc.). Our clients also include retail chains that have meat, fish, and cheese sections requiring stainless steel equipment.
What product are you looking for?

Technological equipment of restaurant facilities based on your individual preferences and requirements.
Breakfast buffets, kitchen and other premises equipment related to the processing and distribution of meals in your hotel.
Innovative bar solutions tailored to your individual business needs.
Modern meal distribution systems designed to avoide the queues.
A perfect investment for your business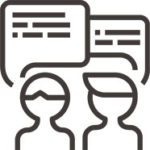 CONSULTING
We meet your expectations
We choose the best solutions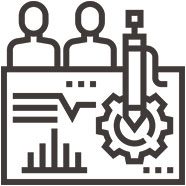 DESIGN
We prepare the project thoroughly
for your business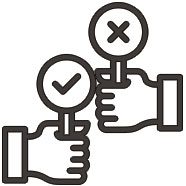 DECISION
We discuss the offer
We make final adjustments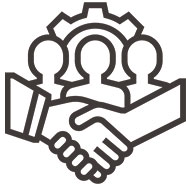 IMPLEMENTATION
We manufacture equipment
We deliver and assemble
Professional Commercial Kitchen Equipment
We recognize that in gastronomy, ensuring cleanliness and hygienic usage holds exceptional importance. Therefore, we use only the highest quality materials in production, such as high-grade stainless steel. This durable and robust material allows for years of trouble-free equipment usage without concerns about hygiene or meeting the stringent industry standards. Our offering covers 100% of a professional kitchen's needs.
Refrigerated Cabinets
It's hard to imagine kitchen equipment without considering refrigerated cabinets. These appliances come in one- or two-door variants. They're often equipped with glass doors, making them suitable for displaying goods. In other cases, the glass helps in quickly locating specific products inside, minimizing energy losses when the doors are opened. These functional kitchen devices ensure safe food storage.
Refrigerated Tables
These refrigeration units greatly simplify the work in professional kitchens and most dining venues. The maintained temperature of dishes typically ranges from -2 to +8°C. Furthermore, these units feature stainless steel worktops, providing ample space and hygienic conditions for food preparation. Refrigerated tables are easy to clean. Depending on the model, the cooling unit is either on the side or at the bottom of the device.
Blast Chillers
These professional commercial kitchen devices allow for rapid cooling of prepared dishes. Thanks to an accelerated freezing process, much smaller ice crystals form in the food, which doesn't damage the cells. This process directly translates into the firmness, consistency, and taste of the dish. Frozen dishes can be transferred to traditional equipment. After thawing, the dishes retain their original qualities, don't lose weight, and maintain their full nutritional value.
Refrigerated Bases
While preparing meals, chefs need easy access to all ingredients and culinary products, including those that should be kept at low temperatures. This is where refrigerated bases come into play, offering storage space and a worktop that can be used for meal preparation. This equipment is useful both in the kitchen and for serving chilled dishes in restaurants, canteens, and food stores.
Hoods
Extractor hoods are standard devices used to remove heat, steam, and odors generated during food preparation. Their design is similar to the hoods found in homes.
Inflow-extraction hoods remove unpleasant odors, steam, and pollutants while maintaining a balance between the amount of extracted and incoming air.
Condensation hoods are designed to condense and remove water vapor, ensuring a balance between the air removed and supplied to the room.
Bactericidal Lamps
Bactericidal and virucidal lamps, as the name suggests, are used for air disinfection. All viruses, fungi, bacteria, and mold are permanently eliminated upon contact with UV-C light rays. This happens in two ways. Lamps with direct impact kill microorganisms suspended in the air illuminated by the rays. Flow-through lamps draw contaminated air inside, where it's exposed to light. After disinfection, the purified air is expelled outside the device.
Disinfection Cabinet
The cabinet is equipped with a fully automated disinfection process. Ozone is used as a disinfectant, killing viruses, bacteria, and mites. Ozon particles in a hermetic circuit are dosed by the device in a way that optimizes the deactivation process of microbes in terms of duration, effectiveness, and impact on the materials placed inside. Ozone can clean even hard-to-reach surfaces that wouldn't be reached by sterilizing UV-C rays under normal conditions.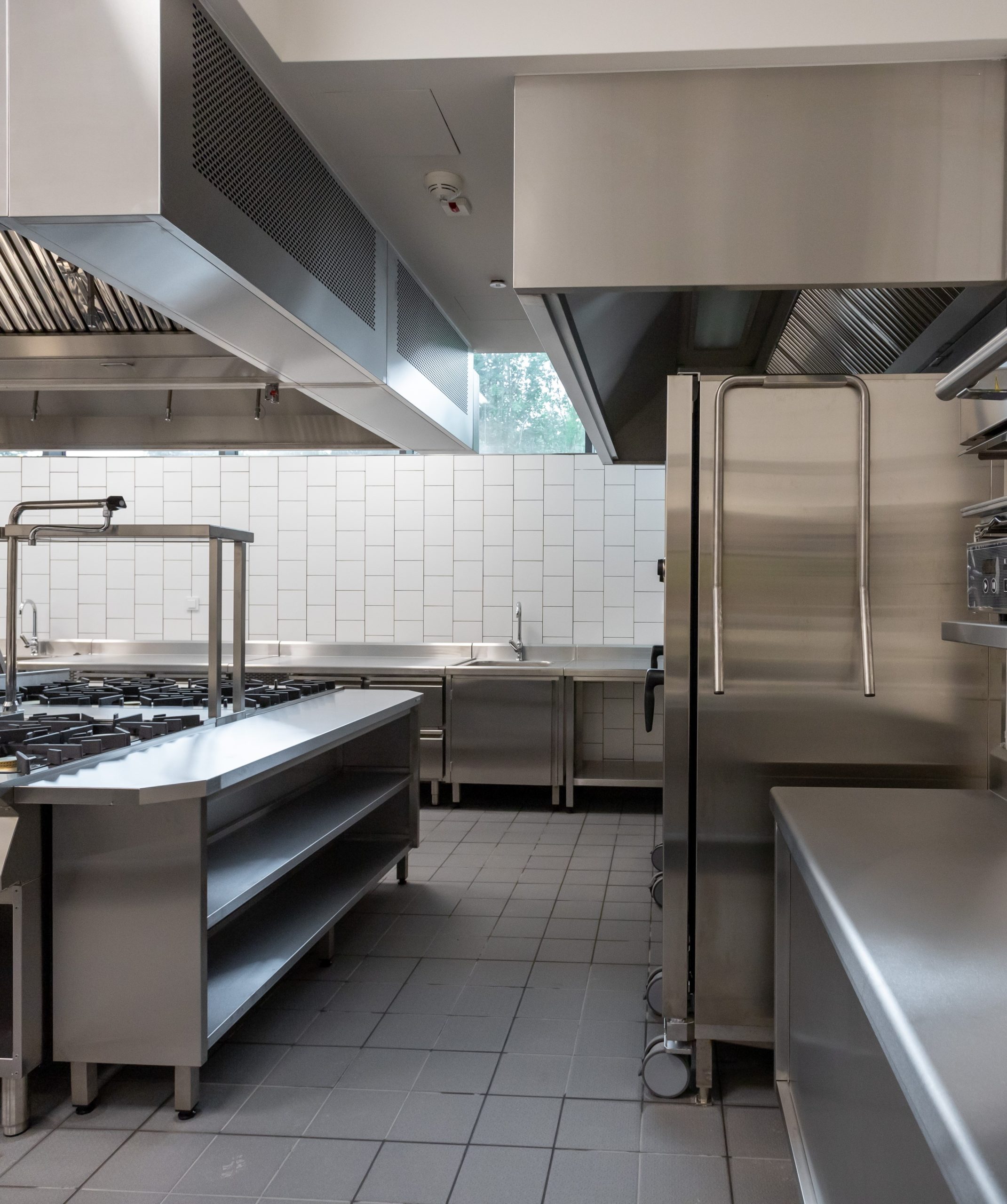 Commercial kitchen Equipment from Dora Metal - What Sets Us Apart
We have years of experience in designing and producing kitchen equipment. Our offering is comprehensive because we manufacture diverse devices for gastronomy: refrigeration and heating equipment, complete serving lines, furniture, hoods, and a dedicated range for bars/pubs. Other companies, such as Kromet, which complements our offering with the so-called "hot kitchen," are also part of Dora Metal.
Our equipment is easy to service, and we have a network of authorized trade and service partners. In production, we focus on quality, precision, and refining all assembly details. We use top-quality materials and modern technologies. Our equipment and furniture are durable, so you can be confident that investing in Dora Metal kitchen equipment is a long-term investment.
In addition to technology and materials used in production, we pay special attention to the ergonomics of chefs' and bartenders' work, as well as the design of our products.
Choose specialized commercial kitchen equipment from Dora Metal and create a lasting, elegant, and functional space for professional gastronomy.
Stay up to date - subscribe to the newsletter