Pro-ecological design is our priority
Buying a new Dora Metal cabinet, you can be sure that you get a device that is fully environmentally friendly.
We implement innovative solutions and take care of the natural environment at the same time
The highest class dynamics of refrigerated cabinets
We provide professional sales and after-sales service for our devices
Dora Metal Cooling and Freezing Cabinets
Saving

Higher energy classes due to a highly effective refrigeration system in the form of a monoblock that operates based on the efficient R290 refrigerant. The latest generation of high-density insulation, environmentally friendly and 10-12% more effective in thermal insulation. All this gives a measurable savings in the daily use of equipment, which allows treating Dora Metal cabinets as a good investment.
Ergonomics

Comfortable use is the basis for effective work and satisfaction with its effects. The solutions used in our products increase the comfort and efficiency of kitchen work. The technology of foot-operated door opening support and their self-closing device save valuable time of employees every day, allowing them to focus on what is important.
Quick service

We think about the business of our clients at every stage of product creation. We want to save kitchen staff time even during maintenance work, by disturbing them as little as possible. The hinged front panel in Premium cabinets allows condenser maintenance to be carried out quickly. Possible repair of the refrigeration system is limited to quick replacement of the entire monoblock.
Be ECO

Ecology is an area that cannot be overestimated. We are aware that gastronomy consumes a lot of energy - but we show that it does not have to be this way. Ecological refrigerant R290 is environmentally friendly, which will also be positively affected by low demand for electricity. Lower positive costs of using the device will be an additional positive and noticeable effect. Be ECO with Dora Metal wardrobes - it's a really good investment.
Operation-free work

Automatic defrosting and evaporation of condensate are other functions that save your time. The electronic controller has an automatic ECO function that switches on automatically reducing energy consumption. Maximum automation of the device's work respects the user's time and increases the efficiency of work in the kitchen.
Safety

Food products stored in the closet will be 100% safe thanks to the high temperature and the door not closed-alarm. This operation is supported by an invisible air curtain that maintains the right temperature when the door is opened
Do you have any questions? Do you need more information?
Nobody needs to be convinced nowadays how important ecology is. Proecological activities are not only a fashionable trend, but also a necessary direction of technological development in all industries that protect our natural environment. Dora Metal as a responsible and aware ecological producer makes every effort to provide users with high quality and comfort of work without harming the environment. The new cabinet line has been designed based on the new R290 refrigerant, which has a very low GWP.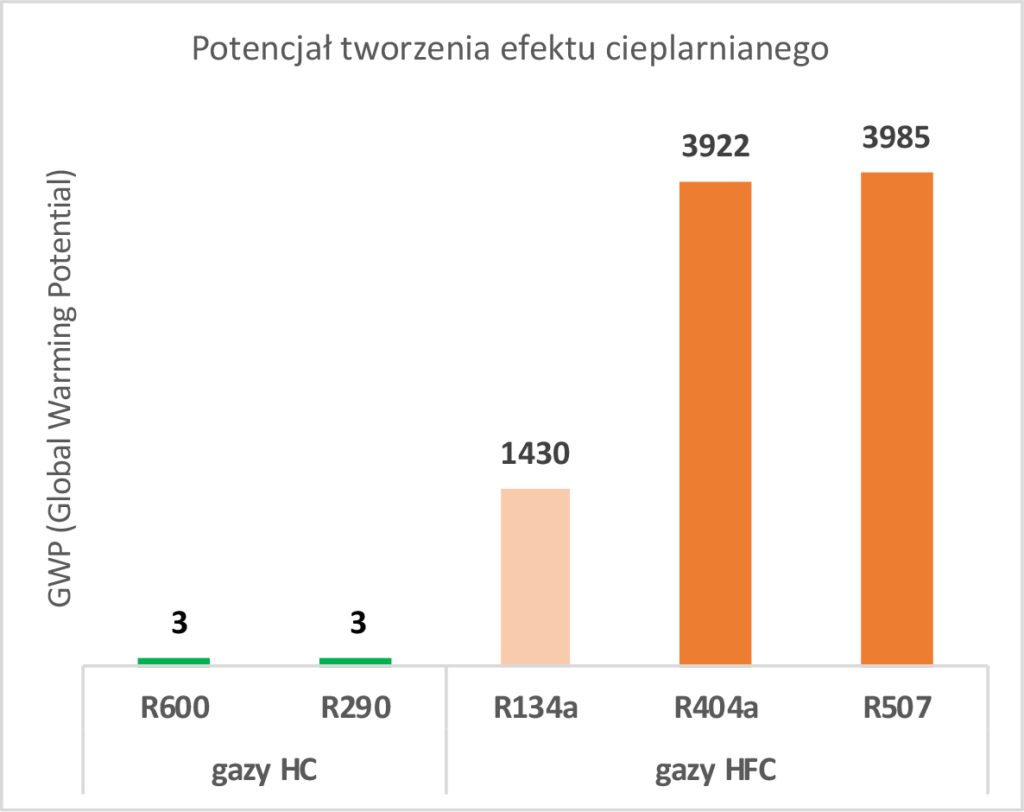 Why is it worth reading the energy label?
The energy label is a very important collection of information about the performance of a given refrigeration appliance. This is not only a mandatory element of documentation required by EU regulations, but also information about the conditions in which our device can work and how much it will cost us. Climate class says under what conditions the device will meet the requirements specified in the standards (the higher, the more efficient the device). The energy class, in turn, indicates whether the device is energy efficient. It is an investment in our lower bills and pro-ecological activities for a cleaner environment around us.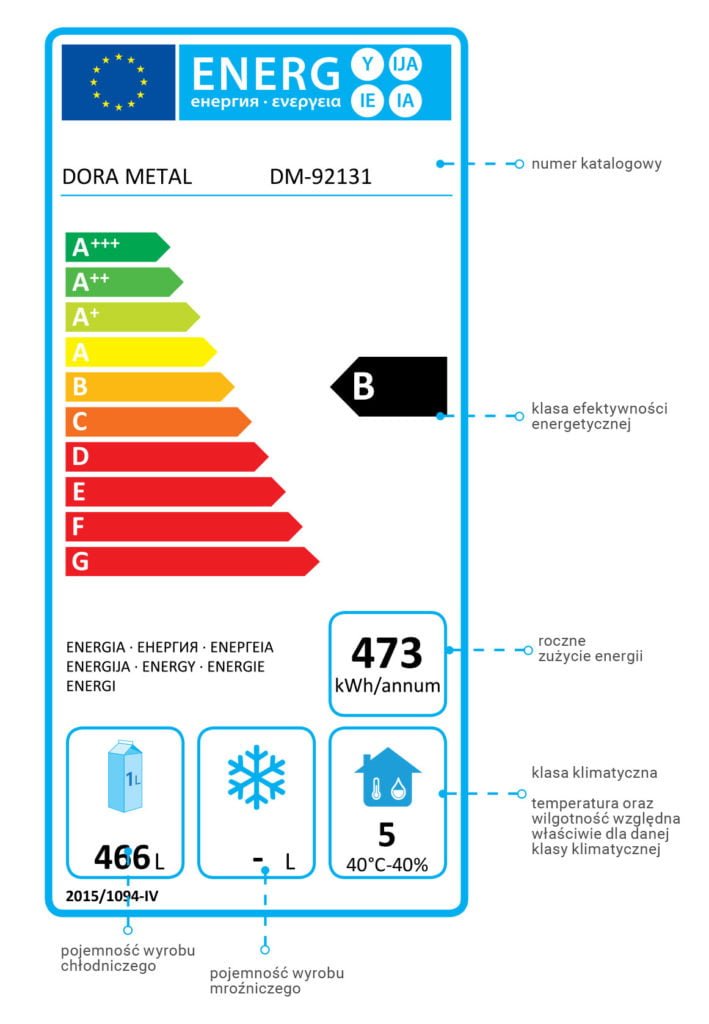 See some useful information





Co cechuje dobrą szafę chłodniczą?
Jedną z najważniejszych, ale mało docenianych cech urządzeń chłodniczych jest ich dynamika. Mówi ona jak szybko dane urządzenie potrafi schłodzić lub zmrozić określoną masę produktów - ma to bezpośredni wpływ ...
Czytaj więcej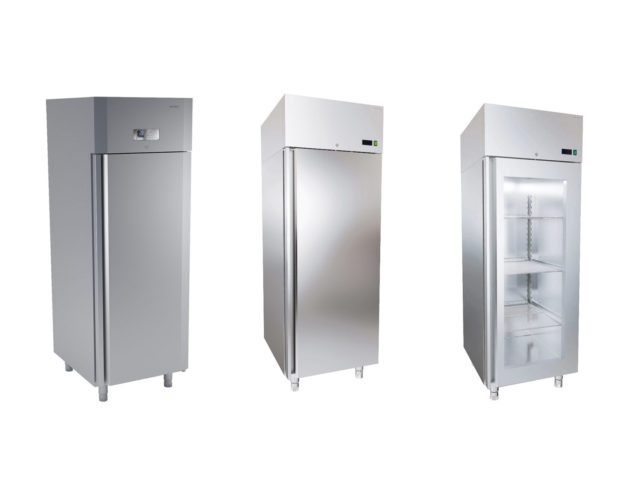 Jak czytać etykietę energetyczną?
Etykieta energetyczna jest bardzo ważnym zbiorem informacji o osiągach danego urządzenia chłodniczego. Jest to nie tylko obowiązkowy element dokumentacji wymagany przepisami UE, ale również informacja o tym, w jakich warunkach ...
Czytaj więcej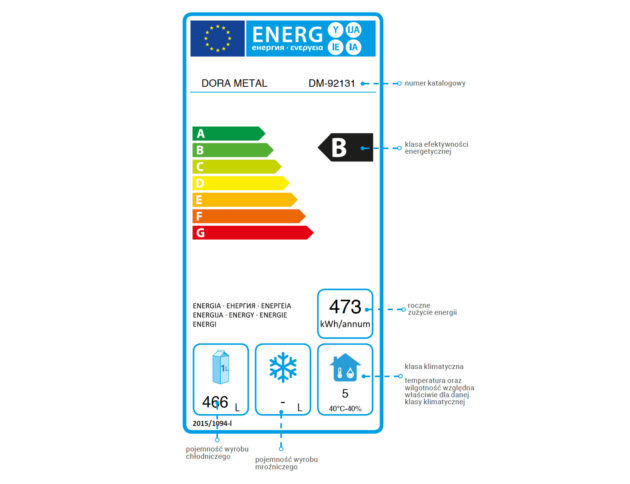 Stay up to date - subscribe to the newsletter